Easy-to-use online Customs Software
Thyme-IT's online suite of custom broker software and tools helps you reduce costs and simplify your customs declaration process.
Discover our customs software solutions, and how they can streamline your operations.
CONTACT US FOR CONSULTATION AND PRODUCT DEMONSTRATION
Take the first step by reviewing your customs and excise requirements with a member of our team, and book a no-obligation demo of our software.
Welcome to Thyme-IT
Specialising in the Transport and Freight market sectors, Thyme IT are the recognised market leader in the implementation of Customs and Excise software solutions in Ireland. We provide frontend data entry and API solutions to address all electronic messaging requirements, and a range of customs software products designed to streamline your operations.
As a dynamic software development company, we have been successfully developing and implementing quality standards-based software solutions for companies since April 2001. Our mission statement "to provide cost-effective, compliant and easy-to-use software solutions" reflects the Thyme-IT ethos and our continuous focus on our customers' return on investment.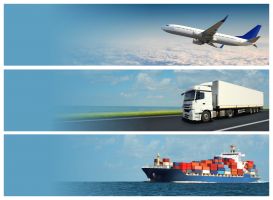 Specialising in web-based and handheld technologies, Thyme-IT's software product portfolio includes the following:
Here's what our customers say
Thyme-IT and DPD Ireland have been partners for many years but in the lead-up to Brexit and since Brexit, we have worked hand in glove with them and they have been a critical component to our success in becoming Ireland's largest customs broker.  Thyme-IT's knowledge and their excellent support over the years has been invaluable to our success.
Thyme have taken the complexity out of customs solutions and provided 13 years support to Toga Customs Services. In turn this allows us to deliver solutions to our customers and facilitate cross border movements across international borders, both in Ireland and the UK. Whatever the challenge, Brexit , UCC changes, Thyme delivered…thank you
Manifests Ireland aim to be best in class in all areas of Customs declarations. We recognised that we needed to partner with the best in class Customs software provider to achieve this. Our partnership with Thyme-IT provides us with the flexibility, reliability and quality that we need to deliver best in class service to our clients.
The team at Thyme-IT were instrumental in guiding Transland through the pitfalls of Brexit and helping us to build a robust service offering for our customers in Ireland and the UK. The software solution provided by Thyme-IT has also enabled us to expand our business horizons and take on new global opportunities. Over the past 4 years their knowledge, experience and support have been invaluable. We are very happy to have Thyme-IT as a business partner.
We engaged with Thyme IT ahead of Brexit to facilitate our customs operation from the UK to Ireland and vice-versa. From day one the communication was open and the availability of the sales and IT teams was exceptional. It was a challenging time for Thyme IT and for us due to the deadlines and the unknown variables of Brexit, However due to the knowledge and expertise within Thyme IT we managed to complete the build, training and execution of a now flourishing customs team within our business. The support from Steve and the team continues to this day on any queries, issues or future developments we require.
We have been working with Steve & his team for over 9 years, from our very first interaction we have had excellent support from Thyme and without doubt they have contributed towards the high service levels we offer our client base, their customer centric / collaborative approach has made them our supplier of choice in this important area of our business.
As a new user to your system, I can honestly say your system is fantastic to use, very easy and user friendly and the initial issues I had your support was very quick. We have some complicated procedure codes etc so this has worked very well. Cheers!
The onboarding process with Thyme-IT was so simple. Thyme-IT managed to have us operational within a few weeks. Thyme-IT offer the ability to troubleshoot any issues encountered over the phone or email which saves time for our operational side of the business. The Thyme-IT software has always proved robust and has supported our companies 24/7 operational requirements. The software is very user-friendly, quicker than other software solutions, easy to produce clear reports and offers a great solution to our need to electronically transfer job data and customs documents into our inhouse software. By switching to Thyme-IT, we are now able to fully concentrate on growing the business. We wouldn't be able to provide the comprehensive service to our clients today without the support and versatility of Thyme-IT.'