Thyme-IT: Industry-leading Customs and Excise Software Solutions
Save time and money with your customs declarations Covers all customs and excise needs
Find out more
Industry-leading Customs and Excise Software
No matter the complexity of your customs declarations, Thyme-IT has got you
covered. We offer easy-to-use templates, hassle-free data uploads, automatic data-sharing
and bulk submission capabilities. We connect to all CSPs and also provide a direct link to
HMRC for non-inventory linked declarations.
Start here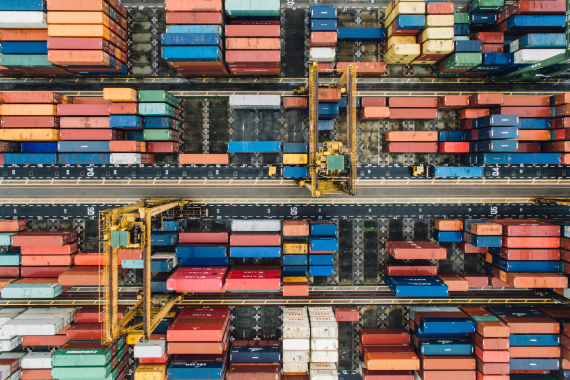 Always ready to assist
At Thyme-IT, we offer excellent customs solutions with NO long-term contracts, a
highly reliable system and an exceptional support team that's always available to assist you with a
personal touch – no bots, just real people!
Start here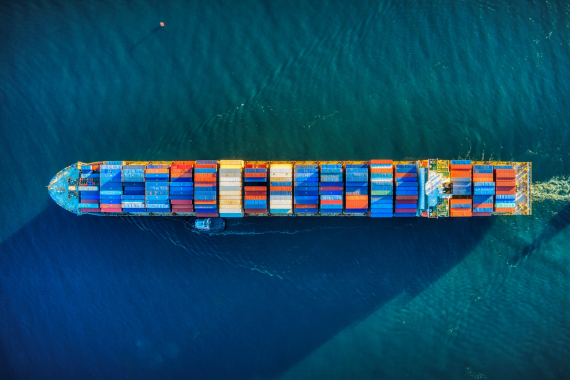 Thyme-IT and DPD Ireland have been partners for many years but in the lead-up to Brexit and since Brexit, we have worked hand in glove with them and they have been a critical component to our success in becoming Ireland's largest customs broker. Thyme-IT's knowledge and their excellent support over the years has been invaluable to our success.
Thyme-IT have taken the complexity out of customs solutions and provided 13 years support to Toga Customs Services. In turn this allows us to deliver solutions to our customers and facilitate cross border movements across international borders, both in Ireland and the UK. Whatever the challenge, Brexit, UCC changes, Thyme-IT delivered… thank you
Manifests Ireland aim to be best in class in all areas of Customs declarations. We recognised that we needed to partner with the best in class Customs software provider to achieve this. Our partnership with Thyme-IT provides us with the flexibility, reliability and quality that we need to deliver best in class service to our clients
The team at Thyme-IT were instrumental in guiding Transland through the pitfalls of Brexit and helping us to build a robust service offering for our customers in Ireland and the UK. The software solution provided by Thyme-IT has also enabled us to expand our business horizons and take on new global opportunities. Over the past 4 years their knowledge, experience and support have been invaluable. We are very happy to have Thyme-IT as a business partner.
We engaged with Thyme-IT ahead of Brexit to facilitate our customs operation from the UK to Ireland and vice Versa. From day one the communication was open and the availability of the sales and IT teams was exceptional. It was a challenging time for Thyme-IT and for us due to the deadlines and the unknown variables of Brexit, However due to the knowledge and expertise within Thyme-IT we managed to complete the build, training and execution of a now flourishing customs team within our business. The support from Steve and the team continues to this day on any queries, issues or future developments we require.
We have been working with Steve & his team for over 9 years, from our very first interaction we have had excellent support from Thyme-IT and without doubt they have contributed towards the high service levels we offer our client base, their customer centric / collaborative approach has made them our supplier of choice in this important area of our business.
As a new user to your system, I can honestly say your system is fantastic to use, very easy and user friendly. Any initial issues I had your support was very quick. We have some complicated procedure codes etc so this has worked very well. Cheers!
The onboarding process with Thyme-IT was so simple. Thyme-IT managed to have us operational within a few weeks. Thyme-IT offer the ability to troubleshoot any issues encountered over the phone or email which saves time for our operational side of the business. The Thyme-IT software has always proved robust and has supported our companies 24/7 operational requirements. The software is very user-friendly, quicker than other software solutions, easy to produce clear reports and offers a great solution to our need to electronically transfer job data and customs documents into our inhouse software. By switching to Thyme-IT, we are now able to fully concentrate on growing the business. We wouldn't be able to provide the comprehensive service to our clients today without the support and versatility of Thyme-IT.
We had to work fast to develop a customs platform that would allow us eventually to automate clearance facilities for our customers. Thyme-IT worked effortlessly and collaboratively to develop end-to-end logistics customs solutions for us and our customers. Their continued support with development has been second to none, providing a direct link to our own software, meaning the customer has full visibility helping keep their supply chain moving effortlessly.
FAQs
Why choose Thyme-IT?

✔ Simple, easy and efficient customs declaration process.

✔ Dedicated support team.

✔ Save money and time.

✔ Focus on your core business.

✔ Flexible data entry options.

How can I access the Thyme-IT system?

You can access your account on Thyme-IT from any device connected to the Internet. Get
full visibility and track the status of your declarations in one platform at any time.Answer 2

How many users can I include in my Thyme-IT account?

You can add as many users as you wish at no extra charge.

How can I input data to create a customs declaration?

✔ Leverage templates to create and reuse successful customs declarations.

✔ Create entries directly from Excel files.

✔ Transmit XML files directly from your system to automatically create new declarations in
real-time.

What is Thyme-IT's pricing model?

✔ Tiered pricing based on your transaction volume, ensuring you get the best value for money.

✔ Full helpdesk services available on all tiers.

✔ No long-term contract commitment.

Does Thyme-IT offer application training?

✔ Comprehensive subject-specific webinars are available to all customers.

✔ If your team needs extra help using the system, additional training can be provided.

Does Thyme-IT provide support?

✔ We have an experienced support team ready to help you from 09:00 to 17:30 on weekdays.

✔ Easily contact us via phone and email.

✔ Support outside office hours can be provided upon request.

Are Thyme-IT customs clearance agents?

No, we cannot provide customs clearance advice. However, we partner with the best
customs clearance agents across Ireland and the United Kingdom and can offer a referral if
required.
Got a question? Just ask!